New Democratic Party campaign to pressure government to boycott Commonwealth summit in Sri Lanka
Posted by Editor on April 26, 2013 - 10:16 am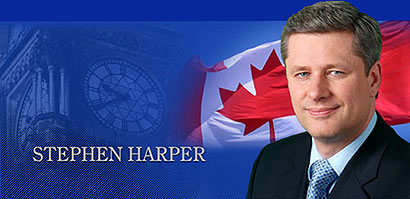 – Submitted by Walter Jayawardhana –
OTTAWA – The NDP is putting pressure on the Harper government to boycott this year's Commonwealth summit in Sri Lanka as a protest against the country's human rights record.
The Opposition says if the Sri Lankan government doesn't agree to an independent, international investigation into alleged war crimes there, Canada should refuse to attend the Colombo summit.
MPs Paul Dewar and Rathika Sitsabaiesan say Canada has to take a principled stand on the issue.
They are asking Canadians to sign an online position urging a boycott.
Prime Minister Stephen Harper has hinted he'd like to see this year's meeting moved from Sri Lanka unless there are major human rights reforms.
He says as things stand it would be difficult for his government to participate in the summit.
"I know we are deeply troubled by the direction in Sri Lanka and the fact that Sri Lanka is, at this point, the host of the next Commonwealth heads of government meeting," Harper told the Commons on Wednesday.
The NDP says the government must defend human rights by boycotting the meeting.
"The government must give us a clear commitment that Canada will not be a part of these meetings if Sri Lanka does not agree to an independent and international investigation," Sitsabaiesan said.
Sri Lanka has been condemned internationally for its brutal conduct in suppressing a long-standing Tamil insurgency in 2009.
The island nation has become a focus of concerns about the future of the 54-member Commonwealth.
A report presented at the last summit in Australia in 2011 said the future of the organization would be in danger if it didn't credibly address human rights, democratic and rule-of-law abuses by some member states.
New York-based Human Rights Watch has said the meeting should be moved if Sri Lanka fails to make progress on human rights.
The Canadian Tamil Congress has also urged the Commonwealth to stage the summit elsewhere. (Yahoo)
Latest Headlines in Sri Lanka