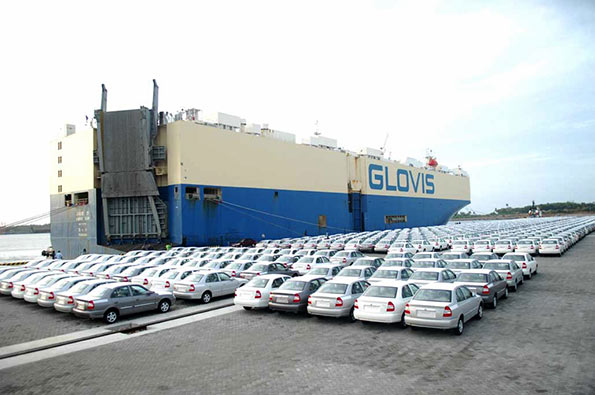 Sri Lanka's vehicle imports will drop by at least 90 percent after the government changes the way it calculates the value of certain motor vehicles, officials said on Friday.
The Indian Ocean island nation is trying to discourage unnecessary imports in a move to prevent dollar outflows and further weakening of the rupee currency.
Pressure on the currency has intensified after the central bank effectively floated it on Sept. 4. It has fallen 4.6 percent since then.
The finance ministry in a special gazette notification on Sept. 22 changed the basis by which customs will calculate the value of vehicles to one that is determined by the price provided by the manufacturer.
Previously, valuations were made based on the higher of two figures: the price determined by the director general of customs based on prices furnished by the manufacturersor the actual transaction value of the vehicle.
"Vehicle imports will drop by about 90 percent, that may be the intention of the people who created this," Kokila Deekiriwewa Co-President of the Vehicle Importers Association of Lanka told Reuters.
"Now, customs arbitrarily decides the valuation of vehicles on top of the rupee depreciation and other government regulations to discourage vehicle imports. So this will increase vehicle prices drastically."
On Oct 2, the finance minister also imposed a 100 percent margin on letters of credit (LC) for motor vehicles.
The cost of importing vehicles in the first seven months almost doubled to $744.4 million, central bank data showed.
The balance of payments during the first seven months of 2015 is estimated to have been in a deficit of $1.21 billion, compared with a surplus of $2.02 billion in the same period last year.
(Reuters)