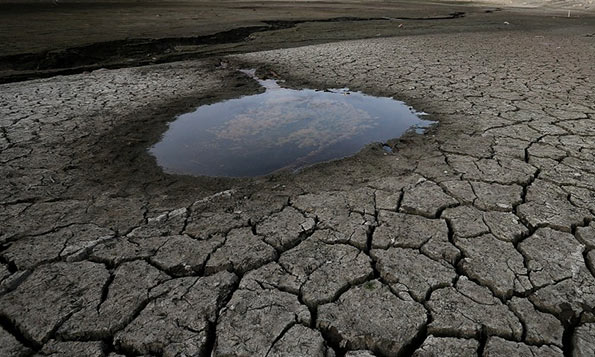 The Sri Lankan government declared a state of alert in response to what is already considered the worst drought in four decades, implementing measures such as water-use restrictions.
Steps taken by the government of President Maithripala Sirisena in recent days included deploying soldiers, establishing a presidential commission and urging the population to be prudent in the consumption of water.
The National Water Supply and Sanitation Council warned of the need to rationalize the consumption of drinking water, as the currently available reserve is only expected to last for two months.
Alahudeen Ansar, the head of the council, said that drinking water demand had increased by 15 per cent and that measures have already been taken to restrict its use in many areas of the 13 affected districts.
Sri Lankan authorities have expressed concern that the situation may lead to social instability in a country where 31.8 per cent of its 22 million inhabitants directly depend on agriculture for their livelihoods. The Deputy Minister of Provincial Council and Local Government, Karunarathna Paranawithana, said on Saturday that there had already been rumours about farmers are threatening to open water reservoirs to access the vital resource.
The situation led President Sirisena this week to appoint a presidential task force with the participation of key ministries and secretaries of state to take action to tackle the problem after the Department of Meteorology said on Friday that the country was facing the worst drought in 40 years.
(Source: PTI)