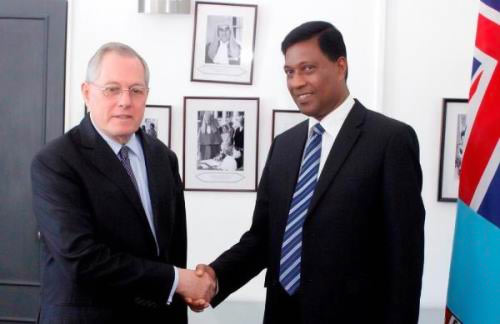 A former Sri Lankan Supreme Court judge has been sworn-in as a new Supreme Court judge in Suva.
Justice K.T. Chitrasiri was sworn in by the Acting President, Chief Justice Anthony Gates and other senior judicial officials in Suva.
A Government statement said Mr Chitrasiri was serving as a judge of the Supreme Court in Sri Lanka in 2015 and judge of the Court of Appeal since 2009 prior to his appointment.
He served as Justice of Appeal in the Court of Appeal in Fiji from 2009 to 2011. He began his career in the legal profession as a legal practitioner from 1977 to 1978.
He was a Magistrate in 1980 before being appointed as Director Human Rights Commission in Sri Lanka from 1991 to 1993.
(Fiji Times)