Sri Lankan main opposition joins UN slamming
Posted by Editor on July 15, 2010 - 12:39 am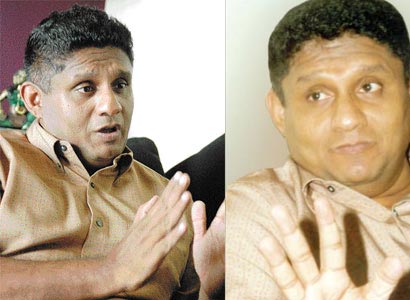 After last week's protest opposite the UN offices here by a government minister, Sri Lanka's main opposition United National Party (UNP) has joined subjecting UN to criticism.
The UNP leadership aspirant and senior legislator Sajith Premadasa blamed UN Secretary General Ban Ki-moon of acting in contravention of the UN charter for appointing a panel to advise him on Sri Lanka's alleged rights abuses.
"This is a clear interference of our sovereignty and independence," Premadasa told reporters here Wednesday.
He however blamed President Mahinda Rajapaksa's government for leading foreign governments and agencies to interfere in internal affairs through its bungling of key issues facing the public.
"The UN secretary-general had violated his own charter. He can not take action without the approval of the UN General Assembly and the Security Council," Premadasa stressed.
He said the UN could intervene in domestic affairs of a member country only in peace and security issues.
Wimal Weerawana, the Engineering Services Minister staged a hunger strike lasting over 55 hours last week to protest against Ban's appointment of the advisory panel on Sri Lanka.
His protest ended at the intervention of President Rajapaksa.
Source: Xinhua
Latest Headlines in Sri Lanka