Sri Lankan Minister faces protest
Posted by Editor on June 8, 2012 - 12:07 pm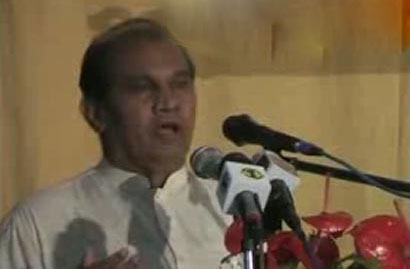 Reginald Cooray leaves for Mumbai without attending function
A Sri Lankan Minister, who had come here on Thursday to attend a programme at the Sugarcane Breeding Institute, had to leave for Mumbai without attending it after activists of the Marumalarchi Dravida Munnetra Kazhagam (MDMK), Viduthalai Chiruthaigal Katchi (VCK), Periyar Dravidar Kazhagam (PDK) and Tamil Desa Poduvudamai Katchi (TDPK) gathered near a hotel to protest his visit.
On coming to know that Reginald Cooray, Sri Lankan Minister for Minor Export Crop Promotion, was in the city, 78 activists assembled in front of the hotel on Avanashi Road on the outskirts of the city.
They raised slogans condemning India for allowing the Sri Lankan Minister to visit Tamil Nadu, especially after having "wiped out the Tamil race in the name of the war against the Liberation Tigers of Tamil Eelam by the island nation's army." The activists were removed by the police. Sensing trouble, the police escorted the Minister to the airport by 9.30 a.m. He left for Mumbai by a scheduled flight.
District secretary of the MDMK V. Easwaran told The Hindu that it was most unfortunate that India was continuously playing host to Sri Lankan Ministers and officials. When the international community was exerting pressure on Sri Lanka, holding it responsible for the war crimes, allowing a Sri Lankan Minister to visit India, especially Tamil Nadu, would send a wrong signal to the international community and even indicate that "we have pardoned Sri Lanka".
As many as 23 activists of the Naam Tamizhar Iyakkam who tried to picket the Sugarcane Breeding Institute were also removed by the police.
President and general secretary of the Coimbatore Press Club S. Kamalakannan and R. Velusamy, condemned the "high-handed" behaviour of the police with mediapersons in front of the hotel at Neelambur.
They said a woman police constable and the Deputy Superintendent of Police used abusive language. They urged the Inspector-General of Police – West Zone to initiate action against the police personnel. The press club also condemned the practice of police personnel in civil dress mingling with the media and getting into political press conferences and videographing and photographing demonstrations. Such an act amounted to impersonation and abuse of media freedom.
The Hindu
Latest Headlines in Sri Lanka