Sri Lankan Opposition for Executive Prime Ministership
Posted by Editor on July 21, 2010 - 2:12 am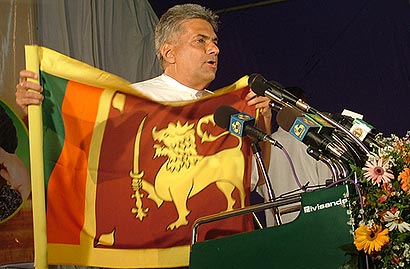 CHENNAI: The main Opposition parties in Sri Lanka are recommending that an Executive Prime Ministership be formed in the island nation, the former Prime Minister, Ranil Wickramasinghe, has said.
He spoke to journalists on Tuesday at the airport here ahead of his journey to Ladakh.
Mr. Wickramasinghe said the government was taking steps to resolve the ethnic issue in both the northern and eastern provinces. He expressed concern at the plight of the internally displaced Tamils and their rehabilitation.
Answering a question on the attacks on Indian fishermen by the Sri Lankan Navy, he said there were mixed views on the issue in his country. There were also reports of Indian fishermen entering the Sri Lankan waters, and the issue had to be resolved through dialogue.
Asked about allowing the United Nation's advisory panel to visit Sri Lanka, Mr. Wickramasinghe said the issue had to be debated in Parliament.
The Hindu
Latest Headlines in Sri Lanka