Sri Lankan parliament to impeach first woman chief justice: Report
Posted by Editor on October 31, 2012 - 4:15 pm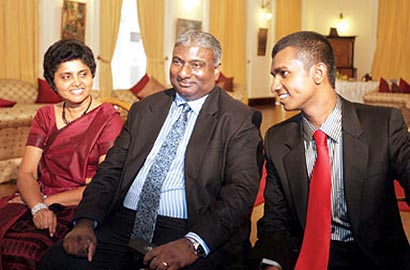 COLOMBO: Sri Lanka's ruling coalition is all set to impeach the country's first woman chief justice on the charges of "improper conduct" after weeks of a simmering spat between the executive and the judiciary, a media report said.
A motion to remove Chief Justice Shirani Bandaranayake from the post will be handed over to the parliamentary speaker on Thursday, the Sinhala language daily 'Lankadeepa' said on Wednesday.
The government parliamentary group had endorsed the move at a meeting of the ruling coalition leaders, it said.
The speaker will be informed on the motion under section 107 of the constitution with one third of parliament's 225 members or 75 MPs putting their signatures on the motion.
The paper said the motion is to be moved on the basis of "chief justice's improper conduct" and had been signed already by 117 members of the government.
The move follows weeks of a simmering spat between the executive and the judiciary, it said.
The government was irked by a ruling on a major financial bill in which theSupreme Court held that the bill must be referred to provincial councils for approval before being submitted in national parliament.
In mid-September the Judicial Service Commission issued a public statement claiming interference in the judiciary by the executive.
Early this month the secretary to the commission, judge Manjula Thilakaratne, was assaulted by an unknown group which the opposition blamed on the government.
Last week, Bandaranayake's husband Pradeep Kariyawasam was indicted by the anti-graft commission for his role as chairman of the state savings bank over a dubious share deal.
Bandaranayake who was appointed last year became the first woman to head the highest court. She was also the first woman judge in the Supreme Court.
Times of India
Latest Headlines in Sri Lanka