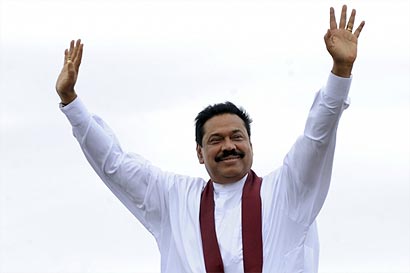 Sri Lankan President Mahinda Rajapaksa left for New York this morning to attend the UN Summit. Sri Lankan President will lead a delegation which also includes External Affairs Minister Prof. G.L. Pieris, to the 66th session of the UN General Assembly. Where he will deliver his address in the UN General Assembly on the 23rd,
Reports say that President Mahinda Rajapaksa is scheduled to meet UN Secretary General Ban Ki-moon on the sidelines of the Summit. This is the first time he will be meeting the UN Secretary General after the release of the Darusman report.
It is learnt that President is expected convey the serious concern of the Government of Sri Lanka for releasing a personal document of the UN SG as UN document without the explicit approval of Sri Lanka. It is also expected that he will take up the issue of sharing the Darusman report with the High Commissioner and the Human Rights Council without giving adequate notice to Sri Lanka.
He is also expected to meet several heads of states and dignitaries on the sidelines of the General Assembly session for bilateral talks.
Courtesy: Government News Portal