Sri Lankan president to be sworn in for second term; opponents boycott
Posted by Editor on November 18, 2010 - 8:49 am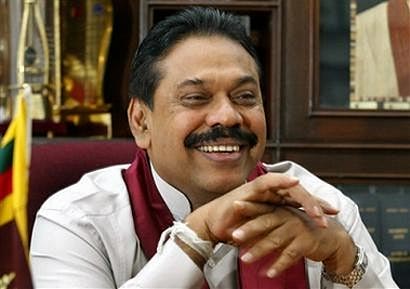 Colombo, Sri Lanka (CNN) — Sri Lanka President Mahinda Rajapaksa is slated to be sworn in Thursday for a second six-year term at a nationally televised ceremony outside Colombo's presidential secretariat overlooking the Indian Ocean.
Bhutan's Prime Minister, Jigme Thinley, who heads the South Asian Association for Regional Co-operation (SAARC), will be the guest of honor. Most other member countries of the regional grouping are sending special envoys for the event, an External Affairs Ministry official said.
The main opposition parties have declared they will boycott the ceremony.
"The extravaganza is an utter waste of public funds," Karu Jayasuriya, deputy leader of Sri Lanka's largest opposition United National Party, told CNN. The party's leader, Ranil Wickremesinghe, left Colombo on a private visit to India.
The Janatha Vimukthi Peramuna, or the Marxist People's Liberation Front, said its leaders, too, would boycott the event, which would "not serve the people."
However, Wimal Weerawansa, a cabinet minister who served in a committee that arranged the events nationwide, told CNN that "the celebrations are a fitting tribute to a leader who defeated terrorism in Sri Lanka." He said terrorist violence had plagued the country for more than 25 years and Rajapaksa had "won the world's acclaim for it."
At the presidential polls in January 26, this year, Rajapaksa defeated his former Army commander, Gen. Sarath Fonseka, who led troops to defeat the Tamil Tiger rebels in May last year. Since then, a court martial has stripped Fonseka of his titles, decorations and deprived him of his pension for "dabbling in politics."
Another court martial unseated him from his position in parliament and sentenced him to 30 months in prison. Held in Colombo's high-security Welikade Prison, Fonseka faces a string of charges in different civil courts.
Chief Justice Asoka de Silva is to administer the oath of office to Rajapaksa, who turns 65 on Thursday. After a military parade, he will spell out his government's policies for post-war development in Sri Lanka in an address to the nation.
On Monday, the island republic kicked off a week of festivities with tree-planting ceremonies, with illuminated cutouts of Rajapaksa placed in key towns and with religious activities at places of worship. His address will be telecast live in all schools, according to Education Minister Bandula Gunawardena.
In April, hard on the heels of Rajapaksa's victory, his United People's Freedom Alliance swept the parliamentary polls.
His government obtained the two-thirds majority needed to amend Sri Lanka's constitution. That means he now has the power to appoint judges, the head of police, elections and other top-level appointments that had been constitutionally tasked to independent commissions.
CNN
Latest Headlines in Sri Lanka