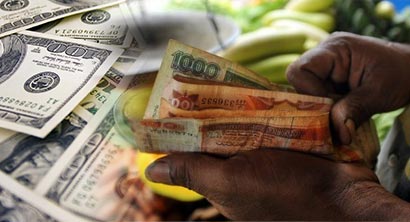 The Sri Lankan rupee fell on Monday due to importer dollar demand in the absence of banks' dollar sales to defend the currency, dealers said.
The rupee was at 144.00/10 per dollar at 0627 GMT, 0.1 percent down from Thursday's close of 143.85/95. Markets were closed on Friday for a Hindu religious holiday.
"The demand (for dollars) is building up again," said a currency dealer, asking not to be named.
"The selling side is low. We don't know if the bank dollar selling will come in the latter part of the day. But still bank selling is not seen."
Some dealers said a private bank sold dollars in the last few days, suspected to be on behalf of the central bank, to defend the currency. Officials at the central bank were not available for comment.
The market expects depreciation pressure on the rupee to ease due to a rise in commercial banks' statutory reserve ratio by 150 basis points from Jan. 16, which is in line with the central bank's monetary policy announcement last month, and on expected inflows from foreign deposits.
The yield on 91-day t-bills rose 40 basis points to an over-three-month high of 6.78 percent in three weekly auctions since the Dec. 30 monetary policy announcement.
Sri Lanka's main stock index was down 0.79 percent at 6,394.97 at 0659 GMT. Turnover stood at 342.5 million rupees ($2.38 million). ($1 = 143.8000 Sri Lankan rupees)
(Reuters)