Sri Lankan rupee forwards trade steady; pressure on despite rate hike
Posted by Editor on February 24, 2016 - 6:56 am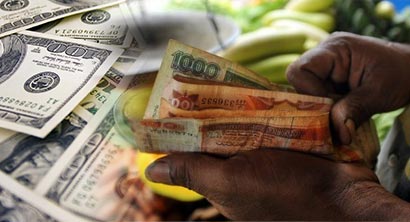 Sri Lankan rupee forwards traded steady on Tuesday as inflows kept pace with dollar demand by importers, but pressure remained with the one-year rupee premium rising despite a 50-basis-point rate hike by the central bank last week.
Sri Lanka's central bank unexpectedly raised its key policy interest rates on Friday from a record low, to prevent demand-driven inflationary pressure.
One-week rupee forwards, which act as a proxy for spot, traded at 144.60/67 per dollar by 0942 GMT, nearly unchanged from Friday's close of 144.60/65.
"There were scheduled outflows and the rupee hardly reacted to the policy rate increase," a currency dealer said, asking not to be named. "It will take some time for the downward pressure on the rupee to ease."
Small-scale banks also got some dollar inflows, another dealer said, which helped curb volatility in the rupee.
Dealers said the one-year rupee premium gained by 50 cents to 8.20/8.80 due to the rate hike as overnight interest rates also rose in tandem with the hike.
With the rate hike, analysts expect imports to slow and some let-up in foreign investors exiting from government securities, which have been the main reasons for the fall in the rupee.
Foreign investors sold 10.1 billion rupees ($69.96 million) worth of government securities between Feb. 10 and 17, data from the central bank showed, taking the total offloaded since Dec. 30 to 32.47 billion rupees.
Sri Lanka needs to pay more than $5 billion in foreign loans including interest payments in 2016, while its reserves were only around $6.3 billion at the end of January, according to central bank data.
Sri Lanka's main stock index fell 0.35 percent to 6,228.99 at 0950 GMT. Turnover stood at 605.2 million rupees ($4.22 million).
(Reuters)
Latest Headlines in Sri Lanka