No agreement harming the country will be signed – Ajith P. Perera
Posted by Editor on February 24, 2016 - 12:08 pm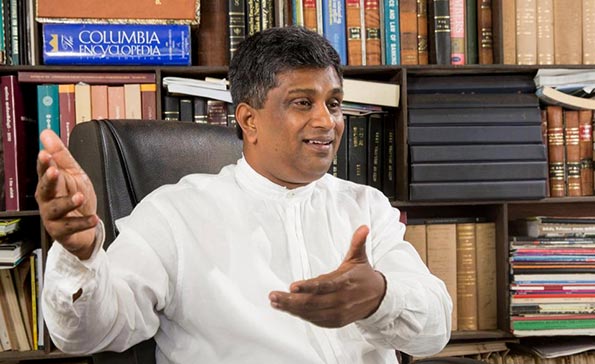 There is a false notion that Health Service vehicles break down frequently and that doctors, nurses, para medics and drivers will be brought down from India to implement the project. There is no truth in these allegations.
There is no scope for an influx of Indian personnel into Sri Lanka through the India-aided Emergency Ambulance Service, said Deputy Minister of Power and Renewable Energy Ajith P Perera.
Addressing a media briefing held at Government Information Department yesterday (23), the Minister pointed out that There is no truth in the stories spread by certain elements about the India-aided Emergency Ambulance Service which is to be introduced in Sri Lanka shortly.
"We only get technical help from India. All other recruitments will be from Sri Lanka. We will implement this project as we can not be satisfied with the Ambulance service we have. Our Ambulance service is weak at urban and rural levels. There is a shortage of drivers," the Deputy Minister said.
Most developed countries have an advanced Ambulance service to save the lives of patients. But Sri Lanka doesn't have a such a system. There are several politicians in the Opposition and certain elements who always oppose whatever the government does without considering whether it is good or bad. They must remember that people have given the government the biggest mandate twice. The government is committed to fulfill their needs.
"If We do not become successful, the people will reject us at the next election. If we are successful, the people will vote for us, he said.
(Government News Portal)
Latest Headlines in Sri Lanka