Sri Lankan rupee rises as exporters, banks sell dollars
Posted by Editor on November 8, 2016 - 7:11 am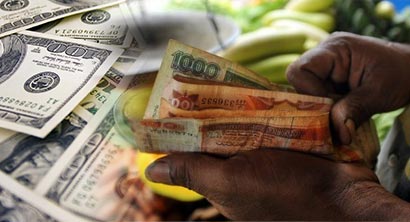 The Sri Lankan rupee traded firmer on Monday as dollar selling by exporters and banks outpaced demand for the greenback from importers, dealers said.
Rupee forwards were active, with one-week forwards trading higher at 148.05/10 per dollar, compared with Friday's close of 148.35/45.
"Rupee is trading firmer on dollar sales by exporters and banks," a currency dealer said, asking not to be named.
The rupee has also been hit by selling of government securities by foreign investors, dealers said.
Foreign investors have net sold 24.5 billion rupees ($165.60 million) worth of government securities in the three weeks to Nov. 2, data from the central bank showed.
The Sri Lankan central bank governor said last week that he expected the rupee to stabilise when a stake sale, worth $1 billion, in the southern port of Hambantota to a Chinese investor is completed in four to five months.
Governor Indrajit Coomaraswamy said that proceeds of the stake sale would be converted into rupees, easing the strain on the currency that has been under pressure since mid-September due to seasonal demand for the U.S. dollar from importers.
Sri Lankan shares were marginally up, with the benchmark Colombo stock index up 0.22 percent at 6,449.29 as of 0630 GMT. Turnover stood at 195.9 million Sri Lankan rupees ($1.33 million). ($1 = 147.6000 Sri Lankan rupees)
(Reuters)
Latest Headlines in Sri Lanka