Sri Lankan shot dead in Beaumont: one arrested
Posted by Editor on May 6, 2015 - 10:30 am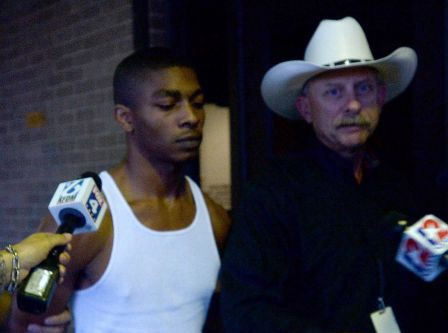 The US police have made an arrest in the April 28 fatal shooting of a convenience store owner, Metthananda Kuruppu, a 52-year-old native of Sri Lanka.
Officers have named Chandler Kyle Ventress, 19, of Beaumont in a capital murder warrant. Ventress has not been formally charged in the fatal shooting.
A video surveillance camera captured the images of two men wearing masks over their faces as they entered the Pick-N-Stop store on Major Drive around midnight April 28, pointing a pistol at store owner Metthananda Kuruppu, who was tallying the day's receipts.
The police-provided portion of the video showed Kuruppu trying to bat away the robber's pistol as Kuruppu activated an alarm.
Police said Kuruppu then grabbed a BB gun with which to defend himself, but the robber shot him in the chest, killing him.
Kuruppu, a 52-year-old native of Sri Lanka, bought the store two years ago. He has two daughters in college and also leaves a wife.
Both assailants could face capital murder charges, meaning the death penalty could apply if they are convicted at trial because they were committing an armed robbery, an aggravating felony, when the murder occurred.
(Beaumont Enterprise)
Latest Headlines in Sri Lanka