I Will not Breach the Trust Placed in Me – President
Posted by Editor on May 6, 2015 - 10:37 am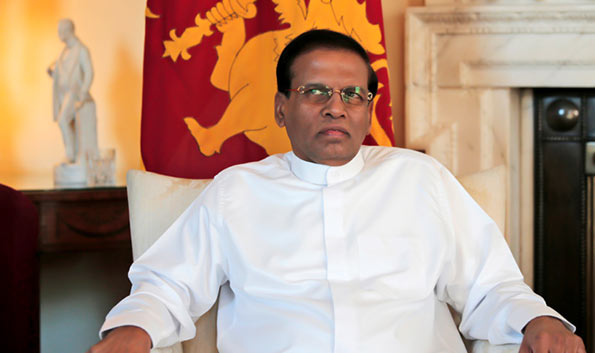 Members of Parliament Mr Kumara Welgama and Mr T.B Ekanayake visited the President's House two weeks ago, had emphasized the need for a meeting with the former President Mahinda Rajapaksa.
Two days later, Venerable Muruttettuwe Ananda Thero, Venerable Medagoda Abhayatissa Thero, Venerable Uduwe Dhammaloka Thero and others members of the Maha Sangha also requested for such a meeting.
Accordingly, President Maithripala Sirisena has allocated time to meet former President Rajapaksa. The meeting is scheduled to take place today (6) at the President's Office in Parliament at 01:30 p.m.
The discussion will specially focus on strengthening the Sri Lanka Freedom Party (SLFP). It will be strictly based on issues related to the SLFP and will not discuss anything related to ongoing activities of the Government.
If an individual or organization requests for a meeting with the President, it is standard procedure for President Maithripala Sirisena to provide such opportunity.
President Maithripala Sirisena strongly rejects various statements made by certain individuals with regard to this meeting.
The President will conduct the meeting in a manner that will not breach the trust and faith of nearly 6.3 million people who voted for him at the Presidential election on 8th January.
(President's Media Unit)
Latest Headlines in Sri Lanka