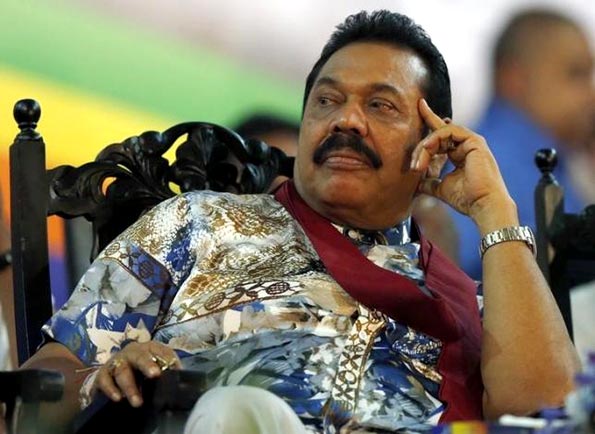 Former president Mahinda Rajapaksa says that the arrest of an army corporal who allegedly brought a firearm to a meeting attended by the President, is the latest episode in a campaign of persecution directed at him and all those associated with him.
Former President Rajapaksa, issuing a statement on Tuesday, said that the Corporal in question had accompanied his son MP Namal Rajapaksa to this meeting, at his request.
He says that on being told that he should not remain there, the corporal had returned to the vehicle and that after the meeting, they had returned home.
The former president, points out that the corporal had left his official handgun with the army driver of their vehicle before the event and that the driver had corroborated this fact to the CID.
The soldier at the center of this incident, was reportedly arrested by the Police STF when he was discovered at the meeting, in possession of a firearm.
He was then handed over to the Presidential Security Division, who had released him.
The soldier was arrested later and produced before the Angunukolapelessa Acting Magistrate on  May 2.
He has been remanded until May 12. The Army Commander has now ordered co-operation with the police with regard to the investigation.
(Source: News First)