Sri Lanka's police chief vows to maintain independence in probe of ex-leader
Posted by Editor on April 23, 2016 - 8:24 am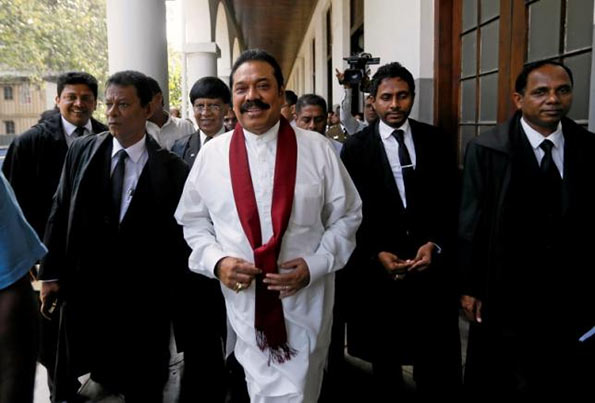 Sri Lanka's new police chief, reacting to public charges of bias, said on Friday he would ensure that a police investigation into alleged financial crimes by the family and friends of former president Mahinda Rajapaksa would be impartial.
The comments from Pujith Jayasundera, who took up his post on Friday, come amid a public outcry that some top police officials are politically-motivated in the probes against Rajapaksa's allies, while refusing to look into complaints against influential politicians in the new government.
"Everything will be inquired and inquiries will continue step by step … There will be no interference," Jayasundera told reporters in Colombo.
He asserted that nobody would be above the law, saying: "We will entertain any complaints against anybody."
Sri Lanka police has a bad reputation of politically meddling and backing governments in power.
Rajapaksa's family members are facing probes for alleged financial misappropriation by the current administration of President Maithripala Sirisena who unseated Rajapaska in polls in January 2015 and has accused his predecessor of corruption.
No allegations have been proven yet.
The new government has created a financial crime division within the police to probe into misappropriation of public funds during Rajapaksa's nine years in office.
After months of investigation, police arrested one of its own officials on Wednesday for hiding evidence in the alleged murder of a star rugby player who died in mysterious circumstances in 2012.
The government last year said three members of the presidential security guard had tortured and killed Wasim Thajudeen, who played for the national rugby side captained by Rajapaksa's second son, Yoshitha. The former president has denied any wrong doing.
Government spokesman Rajitha Senaratne has said the probe into Thajudeen's alleged murder and some other corruption inquiries were "almost completed".
(Reuters)
Latest Headlines in Sri Lanka