Sri Lanka's Rajapaksa to stand for Prime Minister in Aug. 17 polls
Posted by Editor on July 1, 2015 - 1:50 pm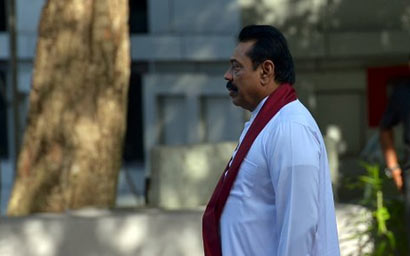 Former Sri Lankan president Mahinda Rajapaksa said he would run for prime minister during next month's parliamentary elections, a move that is likely to infuriate rights groups as he is accused of war crimes in a civil war.
"I accept the request to contest the election," Rajapaksa said on Wednesday, referring to the Aug. 17 parliamentary polls when the island nation is set to choose its prime minister.
President Maithripala Sirisena, who is also the leader of Sri Lanka Freedom Party (SLFP), has rejected Rajapaksa's demand to name him as the prime ministerial candidate in the party, which Rajapaksa led for 10 years until his election defeat this year.
Rajapaksa did not specify the party under which he would contest, but his supporters told Reuters that he would form a new coalition if Sirisena does not relent.
(Reuters)
Latest Headlines in Sri Lanka