Sri Lanka's Supreme Court refuses to free Fonseka
Posted by Editor on February 23, 2010 - 11:06 am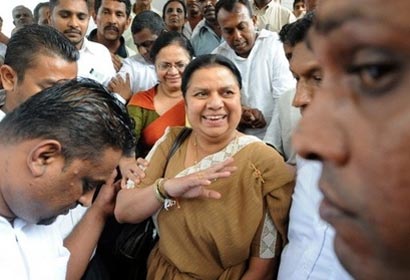 COLOMBO (AFP) – Sri Lanka's Supreme Court refused Tuesday to order the release of detained opposition leader and former army chief Sarath Fonseka as it deliberates a petition challenging his arrest by the military.
Fonseka, 59, has been held at a naval detention centre since his arrest on February 8, sparking international condemnation and violent protests two weeks after he was trounced in presidential polls by President Mahinda Rajapakse.
"The request for interim relief by way of his release was rejected but the court said immediate family and lawyers can visit him," a court official said.
A further hearing has been scheduled for April 26.
Fonseka's wife had filed a petition challenging the legality of his detention, and asking the court to order his immediate release pending a judgement.
Tuesday ruling means he will remain in custody until the court makes a final ruling.
The government has yet to specify the charges Fonseka will face, but Defence Secretary Gotabhaya Rajapakse — the president's brother — said he had been plotting a military coup.
The United States, the European Union and the United Nations, among others, have asked Colombo to ensure due process is followed and that democracy is not undermined.
As the battlefield architect of the victory over the Tamil Tiger rebels last May, Fonseka had been hailed as a national hero for finally crushing their 37-year campaign for an independent Tamil homeland.
Latest Headlines in Sri Lanka