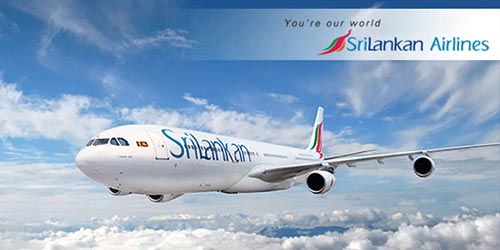 SriLankan Airlines and Mihin Lanka are considering a merger, the Muscat Daily news agency reported.
The Sri Lankan government is considering the merger as part of a strategy to cut costs.
According to the reports, Mihin Lanka will be taken over around October and its aircraft re-branded as SriLankan Airlines and its routes marketed at a different price scale.
Speaking to Muscat Daily, an official from Mihin Lanka in Oman, said, "We are waiting for the decision to be implemented by the senior management. We will be continuing operations and travellers who have booked earlier will not be affected. In case the merger happens, passengers in Oman will be automatically transferred to SriLankan Airlines."
Mihin Lanka commenced operations on the Muscat-Colombo route last year. It operates flights from its hub at Bandaranaike International Airport to a number of cities in the Indian subcontinent, the Gulf, Southeast Asia and Eastern Africa.
It also has a codeshare agreement with SriLankan Airlines on many routes.
(Muscat Daily)