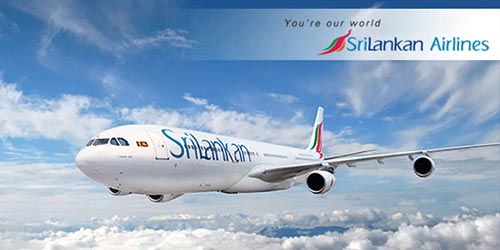 SriLankan Airlines has written to the Presidential Secretariat claiming nearly 114 million rupees accrued as expenses for Presidential voyages since 2011.
SriLankan Chairman Ajith Dias in a detailed letter has asked the Secretary to the President P.B.Abeykoon to settle a sum of one hundred and thirteen million, four hundred and ninety four thousand and seven hundred and twenty four as expenses incurred for Presidential voyages during the last three years of the tenure of former President Mahinda Rajapaksa.
Chairman Dias has given details of the expenses and the taxes levied separately.
The SriLankan invoice to the Presidential Secretariat had also included the charges for the charter flight hired by Rajapaksa to visit Tirupati on December 9 and 10, 2014.
Rajapaksa accompanied by UNP former General Secretary Tissa Attanayake visited the renowned Tirupati temple in South India less than a month before the January 2015 Presidential election.
The expenses incurred for the Tirupati flight which was largely considered as unofficial, amounts to nearly Rupees four million.
(Daily News)