STF to go after 'Grease Devils'
Posted by Editor on August 11, 2011 - 9:09 am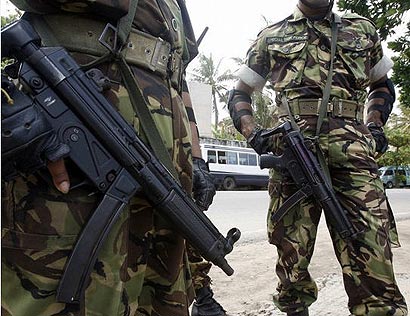 Three teams from the elite Special Task Force (STF) have been deployed in to the Hatton area to track down individuals engaged in frightening women and taking away their belongings by posing as 'Grease Devils.'
The move comes as the STF was asked to apprehend these persons and groups by Inspector General of Police (IGP) N. K Illangakoon as the area police failed to arrest the suspects involved.
According to the police, rumors of 'Grease Devils' have been spread by people who come to the villages to rob your property.
"There are no 'Grease Devils.' If you have even the slightest suspicion, then go to the nearest police station or call 119," police media spokesman Prishantha Jayakody said.
The Police Department said that there are no so called 'Grease Devils' in villagers across the country. During investigations they have been able to identify that most of the suspects are residents of the same area who engage in robberies and criminal activities.
There were reports that such individuals were frightening women and threatening people in Badulla, Mahiyangana, Girandurukotte, Rambewa, Siyabalanduwa and Bibila.
The name 'Grease Devils' came into being with the killings of several elderly women in Kahawatta. The three suspects wanted in connection with the killings were arrested by the police.
The 'Grease Devils' in Alawathugoda, Bibila and Mahiyangana were arrested by the police and during investigations it was revealed that most of them were involved in conducting robberies.
Courtesy: DM Online
Latest Headlines in Sri Lanka