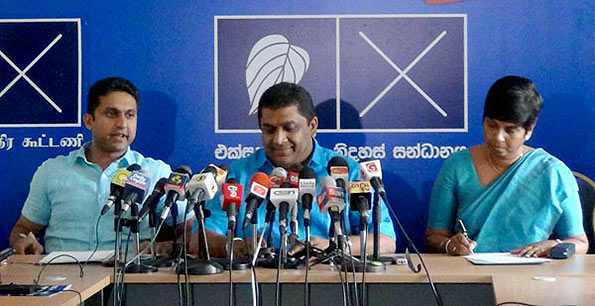 Dr Sudarshani Fernandopulle, Lasantha Alagiyawanna and Eric Prasanna Weerawardena of the Sri Lanka Freedom Party have decided to resign from their respective Deputy Ministerial portfolios.
They said that their resignations were "to contribute for the future of the SLFP."
Fernandopulle and Alagiyawanna, who was the Deputy Minister of Rural Economic Affairs, were sworn in before President Maithripala Sirisena on March 22 while Eric Weerawardena took oaths as the Deputy Minister of Ports and Shipping on June 10.
Addressing a news conference, they said they have tendered their resignations to the President today.