Tamil Nadu Government builds 1,591 houses in 19 Sri Lankan Tamil camps
Posted by Editor on September 18, 2023 - 5:06 pm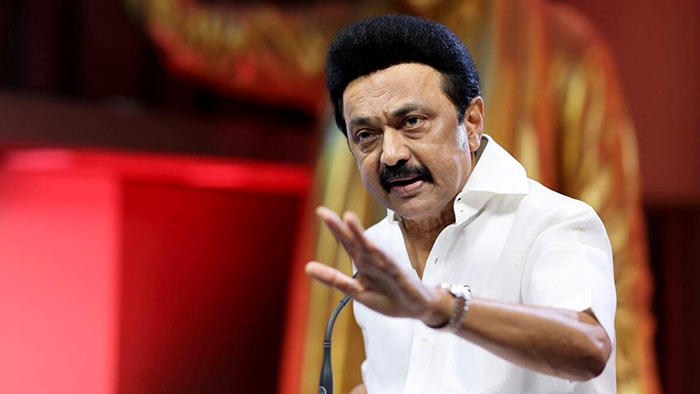 Tamil Nadu Chief Minister M K Stalin in a ceremony held on behalf of the Public and Rehabilitation Department at Melmonavur, Sri Lankan Tamils ​​Rehabilitation Camp, Vellore District on Sunday inaugurated over 1,500 newly built houses in 19 Sri Lankan Tamils Rehabilitation Camps spread across 13 districts of the state.
MK Stalin handed over keys to 5 families as a sign of providing new residences to the people in Melmonavur Sri Lankan Tamils ​​Rehabilitation Camp. He provided household appliances, saplings and educational materials to the students.
The construction of building 1,591 houses cost about Rs 79.70 crores.
According to a post by the Tamil Nadu Chief Minister's Office on X, Stalin directly visited the rehabilitation camp on behalf of the Department of Public and Rehabilitation.
Another post by the CMO on X reveals what Stalin said about the inauguration, he said in Tamil, "No longer 'refugee camps', they were renamed 'Sri Lankan Tamil Rehabilitation Camps' after they came to power, and I announced projects worth hundreds of crores of rupees to improve the livelihood of our overseas Tamils. Today, Father Periyar's birthday, in the artist's century, I had the pleasure of inaugurating 1,591 houses built in 19 Sri Lankan Tamil rehabilitation camps in 13 districts and interacting with them in person and on video. In the evening I attend the triple ceremony at #DMK75 with the joyous contentment expressed by them on entering their new homes.
He declared new houses in 12 other districts open through video conference, which include Tiruvannamalai, Tiruchirappalli, Coimbatore, Erode, Salem, Virudhunagar and Sivaganga. He also spoke to beneficiaries in other districts through a video link.
When Stalin spoke to them, beneficiaries expressed satisfaction with the availability of basic amenities. Anganwadi, library and Public Distribution System outlet are also available, reportedly.
Water Resources Minister Duraimurugan and Rural Development Minister I Periyasamy along with elected representatives and senior officials were present.
Chief Minister Stalin had in 2021 renamed the Refugee Camps for Sri Lankan Tamils as Rehabilitation Camps. Stalin had also announced that 7,469 houses in a dilapidated condition would be constructed afresh.
Out of them, in the first phase, 3,510 houses would be built, he had said. An allocation of Rs 176.02 crore had been made (2021-22) by the government. Work to construct 3,510 new houses in 35 Rehabilitation Camps for Sri Lankan Tamils spread across 20 districts is on.
According to PTI, as many as 58,272 people belonging to 19,498 families have been housed in 104  camps in 29 districts.
(Outlook India)
Latest Headlines in Sri Lanka