Taxi meters compulsory from today
Posted by Editor on April 20, 2018 - 7:55 am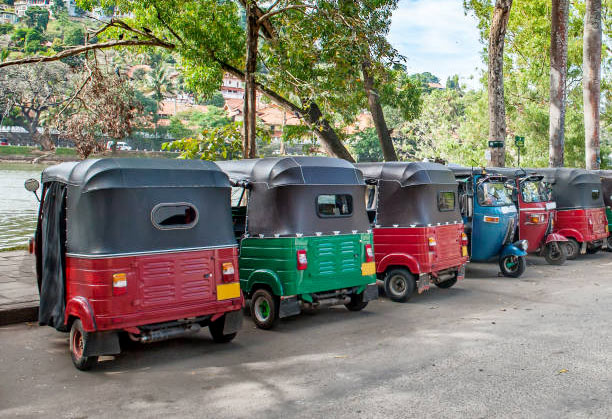 Meters with the capability of issuing a printed bill will be compulsory from today, the National Council for Road Safety (NCRF) said.
NCRF Chairman Dr Sisira Kodagoda told the Daily Mirror that all three-wheeler taxis should have meters by today.
He said they should issue printed bills to passengers indicating the distance, fare and taxi details.
He said a six-month grace period had been given for the three-wheeler owners to install the meters.
"The six-month grace period expired on April 1 and the law had to be implemented from that day. But considering the difficulties," he said.
"After today, the law would be strictly implemented and stern legal action will be taken against the passenger transport three-wheelers without fare meters," he said.
He said the taxi meter manufacturers had been advised to build their meters according to the standards stipulated by the Transport Ministry.
"The taxi meter manufacturers should manufacture according to SLS standards. We cannot interfere with the manufacturing process but the meters should be made according to the given specifications," Dr Kodagoda said.
"The maximum cost for a meter should be less than Rs.10, 000 and the meters should be provided to three-wheeler drivers under several installments, if they couldn't pay the full amount upfront," he said.
He said the law was not to exploit three-wheeler drivers but to regulate their service, he said.
He said that the Traffic Police had been advised to fine errant taxi drivers. However, it is learnt that the Police would take no action against the drivers but will warn for a week.
Out of the total of 1,150,000 three-wheelers in the country, only 750,000 three-wheelers serve as passenger taxis.
(Source: Daily Mirror – By Chaturanga Samarawickrama)
Latest Headlines in Sri Lanka