Teens inspired by South Indian movies – Jayamaha
Posted by Editor on July 18, 2018 - 9:08 am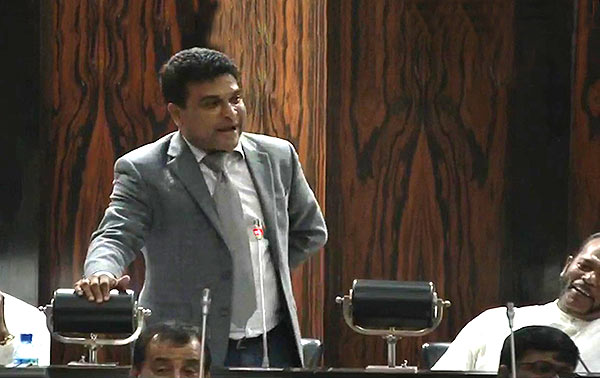 State Minister of Law and Order Nalin Bandara Jayamaha yesterday (17) claimed in Parliament that the controversial Aava group, operating in the Northern Province, was a gang of teenagers, adding that they have not committed any murder thus far.
Responding to a question raised by United People's Freedom Alliance Parliamentarian Padma Udayashantha Gunasekara, the State Minister noted that the group comprises teenagers aged 17 and 18 years who have been inspired by the South Indian movies.
Gunasekara demanded to know as to whether the Government was in a position to submit to the House a list of criminal activities carried out by the Aava Group.
The State Minister said, "This group is only a motorcycle gang. It has been painted as a devil by some sections in the South. But it is not true.
Some of those children in the Aava group cried while in Police custody. We would rehabilitate them. They are not terrorists. They have used swords and other sharp objects like in South Indian movies."
There are many gangs in the South which conduct far more severe and violent crimes than the Aava group, Jayamaha said.
(Source: Ceylon Today)
Latest Headlines in Sri Lanka