Tense situation at Welikada Prison [UPDATED]
Posted by Editor on January 24, 2012 - 12:37 pm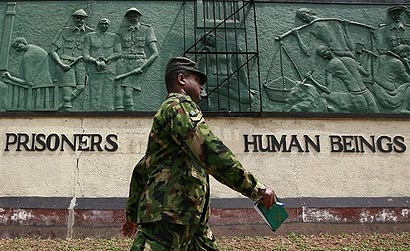 A tense situation was reported from the Magazine Prison. The sound of gun fire was heard from the prison premises, a reporter said.
The fire brigade has been called in, while initial reports from the prison say that inmates of the Magazine Prison had set a building on fire following a protest.
At least 19 inmates and a prison guard were admitted to the Colombo National Hospital following the clash at the prison, hospital sources said. Police used tear gas to control the tense situation at the Magazine prison a short while ago, a reporter stated.
Courtesy: DM Online
Latest Headlines in Sri Lanka