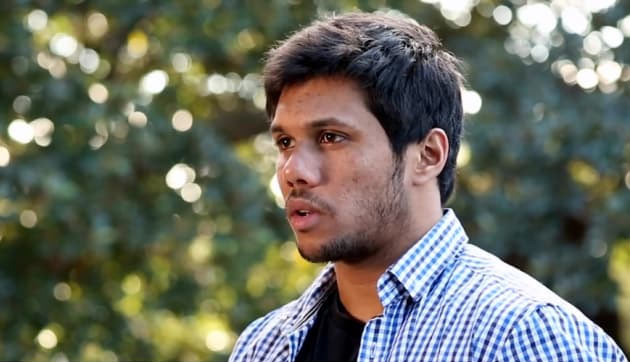 Australian Police are dropping terrorism charges against a NSW University student who was accused of plotting to assassinate Australian politicians, with the lawyer for the Sri Lankan national threatening legal action against the police.
Mohamed Kamer Nizamdeen, 25, was arrested in August and accused of writing in a notebook about plans to kill former prime minister Malcolm Turnbull and his former deputy Julie Bishop.
He was released on bail last month after prosecutors conceded a handwriting expert could not prove he had written the notes in the notebook.
The ABC understands police are dropping the charge of collecting or making documents likely to facilitate terrorist acts.
Speaking outside court on Friday, Mr Nizamdeen's lawyer Moustafa Kheir said the process had taken a toll on the student, who spent a month in a maximum-security prison after being charged.
"He's gone through super max jail — unforgivable circumstances."
Police had alleged Mr Nizamdeen possessed a blueprint to target several "symbolic" Sydney locations, after officers from NSW's Joint Counter-Terrorism Team (JCTT) arrested him at Kensington, in Sydney's south-east in August.
His arrest and time in jail sparked protests in his Sri Lankan hometown, with hundreds of people gathering.
Mr Kheir said Mr Nizamdeen would be suing the police for compensation.
"We are seeking justice through every avenue we can," he said.
"We are seeking justice in the NSW Supreme Court."
Mr Nizamdeen's uncle Faiszer Musthapha is the Sri Lankan Sports and Local Government Minister, and told the ABC last month he believed his nephew was innocent.
Last month during his bail hearing, prosecutor Christina Choi told the Central Local Court in Sydney evidence for the charge had been "significantly weakened" after a conclusive expert opinion suggesting the defendant was the relevant author could not be found.
Mr Nizamdeen's lawyer said police had conducted eight hours of interviews with the student which also did not uncover anything against the suspect.
"Let's be clear, Mr Nizamdeen today was granted bail because the case against him is extremely weak, almost non-existent," his lawyer Moustafa Kheir said during the hearing last month.
The court also heard other material belonging to Mr Nizamdeen — such as his computer, mobile phone and other documents — did not show any extremist ideology.
(Source: ABC News)