Fuel pricing formula revealed
Posted by Editor on October 18, 2018 - 10:16 pm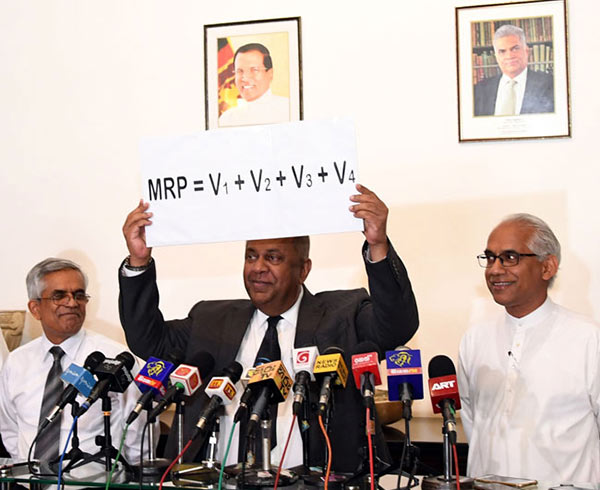 Sri Lanka's much-talked about Fuel Pricing Formula was revealed in detail to the media by Minister of Finance and Mass Media Mangala Samaraweera, at a press conference in Colombo today (18).
The formula is as follows:
MRP = V1 + V2 + V3+ V4
MRP = Maximum retail price
V1 = Cost incurred in unloading and the cost of the barrels.
V2 = The processing cost which includes local harbor costs and costs incurred due to wastage
V3 = The administration costs which includes costs for employee allowances and depreciation costs.
V4 = Taxation. This includes customs duties, Port and airport development taxes etc.
Minister Mangala Samaraweera stated that this is the "simple" formula that they have been using since the 11th of May to formulate fuel prices on the 10th of every month.
Latest Headlines in Sri Lanka