Thai pongal day messages
Posted by Editor on January 14, 2018 - 7:17 am
Protect ancient traditions – President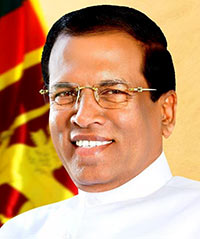 Marking this year's Thai Pongal festival as an occasion to make the efforts taken by the government to take the country towards self-sufficiency in food meaningful and providing strength to these efforts, President Maithripala Sirisena extended his greetings to all Hindus across the world celebrating the festival that expresses gratitude to nature. "Since the dawn of civilisation, the importance of agriculture was widely known to human beings.
In a background of rural community migrating to urban areas abandoning agricultural farming to obtain material benefits from industrial and technological growth, the celebration of Thai Pongal depicts the ardent desire to protect and cherish ancient traditions to refill humanity with culture, kindness, peace and reconciliation with utmost devotion towards fellow humankind," the President's Thai Pongal message read.
Be thankful to nature – PM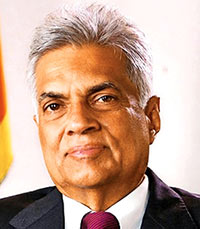 Prime Minister Ranil Wickremasinghe says that Thai Pongal is a time to reflect on our respect for nature and is an opportunity to share fellowship as an equal society. In his Thai Pongal message to the nation, the Premier stated that this festival commemorating harvest is also an occasion to be thankful to nature for its bountiful supply.
"The agrarian society possesses a deep reverence for the Sun God that goes back centuries. The Thai Pongal Festival personifies this tradition with meaning by consecrating the first fruits to the Sun God who enables a rich harvest every year. The animals who contribute towards a successful crop are also taken into account at Thai Pongal," the statement read. These vibrant traditions reinforce the close bond between man and nature in a meaningful way. Thai Pongal is celebrated by Tamils all over the world as an occasion of considerable religious significance. Wishing all a blessed Thai Pongal Day, the Premier said that all Tamils celebrating around the world join hands with all Sri Lankans in a poignant message of goodwill among all.
Latest Headlines in Sri Lanka