The Dalai Lama wins 1.7 million Templeton prize for religion
Posted by Editor on March 30, 2012 - 2:12 pm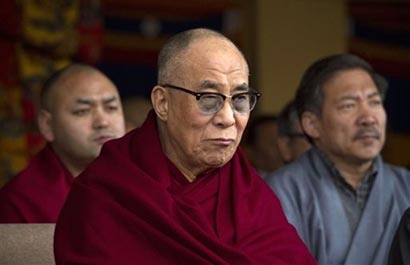 Onlanka News – By Walter Jayawardhana
Dollars 1.7 million worth Templeton Prize of religion for the year 2012 has been awarded to the Tibetan spiritual leader the Dalai Lama.
The prize is one of the world's leading prizes on religion.
The honour from the John Templeton Foundation goes to the Dalai Lama for his work on science and religion.
The Dalai Lama founded the Mind and Life Institute for research on science and Buddhism. A series of lectures he delivered at the Stanford University led to the creation of the Center for Compassion and Altruism Research and Education. The Center brings scientists and religious scholars together.
The Templeton prize of religion will  be awarded to him at a ceremony in London on May 14.
The Dalai Lama who lives in exile in India won the Nobel Peace Prize in 1989 for advocating  non-violent liberation for Tibet.
Latest Headlines in Sri Lanka