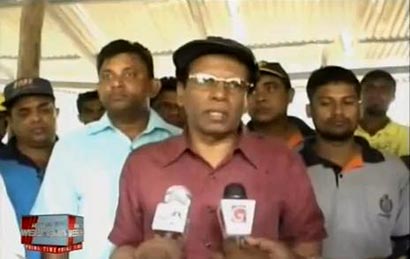 Minister of Health Maithripala Sirisena says that measures will be taken to provide settlements in the highland areas for those affected by floods in the Polonnaruwa district.
'We have informed those living in displaced camps on a previous occasion as well. There are several areas which get inundated usually. However, when the water recedes the people refuse to move to other locations from their original dwellings..We are now providing the affected with there daily needs.
We will also take measures to relocate them in highland areas in the future,' stated  Minister Maithripala Sirisena.
Minister Maithripala Sirisena paid a visit to look into the welfare of the displaced in the Kusumgama, Gallella area, in Polonnaruwa.
Source: News First