Thousands stranded due to railway strike
Posted by Editor on July 8, 2013 - 9:05 am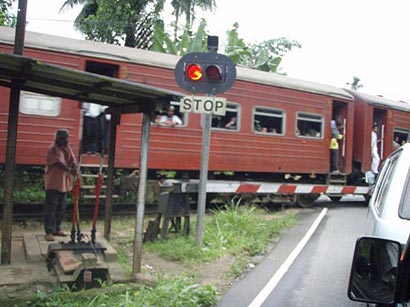 Thousands of commuters are stranded Island wide today due to a 48-hour railway strike launched by the Railways Professional Trade Union Alliance (RPTUA) since midnight on Sunday over salary anomalies.
A number of office trains have been obstructed and some of the postal trains have been cancelled as well, a railway official said.
All officials of the railway services including engine drivers, train guards, station masters, train controllers as well as all supervising coordinators of railways are taking part in the strike.
"We took measures to voice our grievances to the authorities including the Transport Minister and the Presidential Secretary concerning the salary anomaly. Although we were given promises of rectifying the anomaly, no such action has been taken so far," Convener of the Joint Trade Union Alliance for Railway Employees, Janaka Fernando said.
On several occasions, the RPTUA has threatened to launch strikes that would cripple the railways sector, even as recently as April but had called it off at the last minute.
Meanwhile, a meeting will be held between President's Secretary Lalith Weeratunga and the representatives of the unions at 2.30 pm today.
(Courtesy: DM Online)
Latest Headlines in Sri Lanka