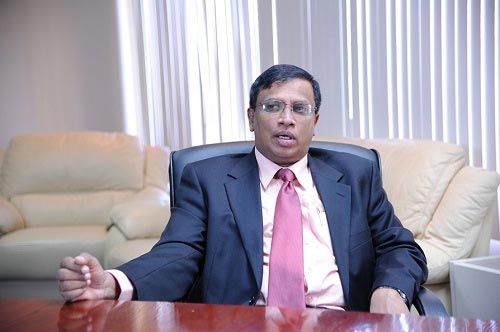 The Tamil National Alliance (TNA) hopes to make representations to the Canadian Government over the ruling of a Federal Court where an application of a TNA member who sought refugee status was dismissed.
It was reported that the Federal Court of Canada had dismissed an application seeking refugee status and protection filed by an alleged TNA member Vijayaratnam Seeniyan (who had arrived in Canada in 2013) on the grounds that according to an inadmissibility assessment which had been submitted to the court, membership in the TNA had been found to be tantamount to being a member of the LTTE.
TNA MP, M.A. Sumanthiran said the party was currently studying the case and would discuss on how to address the matter with the Canadian Government.
"We maintain a cordial relationship with the Canadian government and this kind of assumption is erroneous," he said.
The LTTE is a proscribed organization in Canada. Previously, Seeniyan had challenged the deportation order issued by Immigration, Refugees and Citizenship Canada and had cited the Minister of Public Safety and Emergency Preparedness as the respondent in the case.
"We hope to make representations to the Canadian Government once we discuss the matter with the TNA leadership," Sumanthiram added.
Meanwhile, the Ministry of Foreign Affairs said that they had not received any information regarding recently published reports concerning Sri Lankans among others being denied British citizenship on the grounds of alleged involvement in war crimes, crimes against humanity, genocide and torture.
Deputy Director of the Spokesperson's Office of the Ministry of Foreign Affairs and the Public Communications Division of the Ministry of Foreign Affairs, N.L. Abdul Haleem said that the particular division had received no communications regarding the matter while adding that they normally received information concerning such issues.
It was previously reported however that 135 such individuals suspected of involvement in war crimes, crimes against humanity, genocide and torture including those from countries like Rwanda, Afghanistan, Libya, Serbia and Sri Lanka, who had received a 'negative immigration decision' owing to alleged involvement in such aforementioned crimes, had not been referred by the relevant officials to the Police for investigation. They had also not been referred to the relevant authorities for deportation.
The reports further stated that owing to the said grounds for refusal, 45 such applications had been refused in 2013 while 50 applications had been refused in 2014 and a further 40 had been refused last year.
It is also reported that the British Home Office has since stated that the Police would be informed of such cases. Persons involved in such could be refused naturalization or asylum aside to the potentiality of prosecution which also exists in these cases of immigration linked to war crimes.
(Source: The Nation – By Ruwan Laknath Jayakody and Arthur Wamanan)