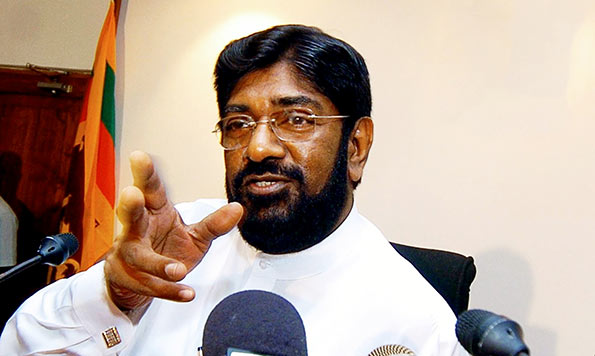 If the government opts for a Constitutional referendum, the Tamil National Alliance (TNA) will achieve its objectives regardless of the referendum results, the Joint Opposition (JO) said yesterday.
Addressing the press, JO Parliamentarian MP Keheliya Rambukwella said the reason behind both R. Sampanthan and M.A. Sumanthiran calling for a referendum was because the TNA would benefit from it even if the referendum was lost.
"If the referendum is won by us with a majority of over 95 per cent, the TNA would complain to the United Nations Human Rights Council (UNHRC) while stating that it was the reason why they were unable to live in harmony with the Sinhalese for 65 years," he said.
MP Rambukwella also said the TNA could also complain that since the Sinhalese hold the majority power, democracy was abused — which was the reason behind their loss, and seek the support of the United Nations to intervene for a separation.
MP said that it was the motive behind their claim for a referendum each time Parliament discusses the new Constitution as both options give the TNA a path to accomplish their objectives without proceeding to a referendum.
Therefore MP Rambukwella said that it was the people who would be the ultimate losers if the government implements the new constitution following a referendum.
(Source: Daily Mirror – By Thilanka Kanakarathna)