Top film producer arrested
Posted by Editor on May 31, 2010 - 2:02 am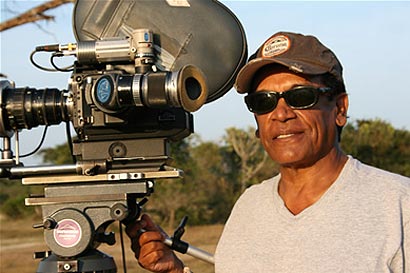 Film Producer and Director Chandran Ratnam was arrested by the police for allegedly possessing explosive materials in his residence, Police Spokesperson SP Preshantha Jayakody told Daily Mirror online
Ratnam produced the film 'Road to Elephant Pass' which focused on the war in Sri Lanka and also worked with Hollywood producer Steven Spielberg in the movie Indiana Jones Temple of Doom.
According to police Mr.Ratnam had failed to produce the special license he obtained from the Defence Ministry to produce the film 'Road to Elephant Pass'.
"We always take clearance from the Ministry of Defence and we are sure and we know that these are not ours as we always destroy them whenever we finish shooting a film", Mrs. Ratnam said.
"My husband went to the Mirihana police station after we were informed by the owner of the house about the search. He was questioned and subsequently he was held there", she said.
She also rejected the claims made by the police that it was Mr.Ratnam's former residence. The Film Location Company which used the place as its office vacated the place completely in February 2009, she added.
He was arrested on Wednesday and produced before the Gangodawila Magistrate on Thursday and was remanded till today. The Western Province Intelligence Unit on a search warrant issued by the Gangodawila Magistrate raided a house in the Pagoda road, Nugegoda and recovered four kilograms of gun powder on Tuesday.
They also recovered seven detonators, twenty five rounds used for 9mm pistols and 28 rounds used for 0.38mm pistols, the police media spokesman said.
The owner of the house had rented the house to Mr.Ratnam's film producing company from 2006 to 2008. Since 2009 the owner has been living alone in the house. The Western Province Intelligence Unit police are investigating into the incident.
(Daily Mirror online)
By Indika Sri Aravinda and Supun Dias
Latest Headlines in Sri Lanka