Police identify father and daughter killed in collision on HWY. 427
Posted by Editor on August 7, 2012 - 2:25 pm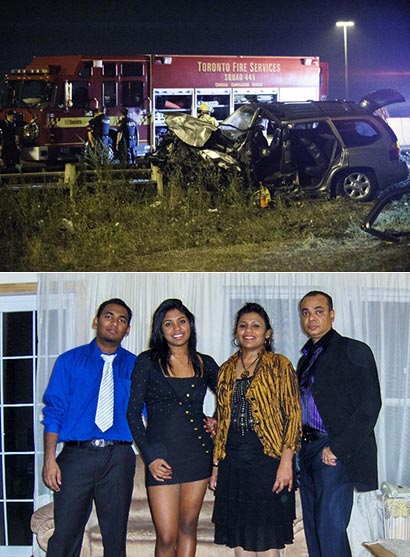 From left: Brian Wijeratne, 19, his sister, Eleesha, 16, and his parents — Antonette, 50, and Jayantha, 49. Jayantha and Eleesha were killed in a head-on crash. Antonette suffered serious injuries.
TORONTO, Ont. – Police have identified the man and his 16-year-old daughter killed in a two vehicle crash on the eastbound QEW ramp to northbound Highway 427on Sunday.
The man's 50-year-old wife is also in critical condition at Sunnybrook Hospital, according to Ontario Provincial Police.
OPP say the crash happened around 2:50 a.m. and involved a GMC Envor and a Dodge Caravan.
Police say the 19-year-old driver of the Envoy was travelling southbound in the northbound lanes of Highway 427 approaching the ramp to the QEW.
The Caravan, travelling the QEW exiting onto the 427, was struck by the Envoy.
49-year-old Jayantha Neil Wijeratne and his daughter Eleesha Wijeratne were pronounced dead at the scene.
The three members of the Wijeratne family were reportedly from North York and were all wearing seatbelts.
Police say the full engine compartment was pushed into the vehicle because of the impact, where it burst into flames.
A 19-year-old man was arrested for impaired driving on the scene. He was transported to hospital with serious injuries.
Police say charges are pending.
Provincial Constable Matt Kokot is investigating this collision assisted by the HSD Traffic Support Unit. Anyone with any information about this collision is encouraged to contact the Toronto OPP Detachment at (416) 235-4981.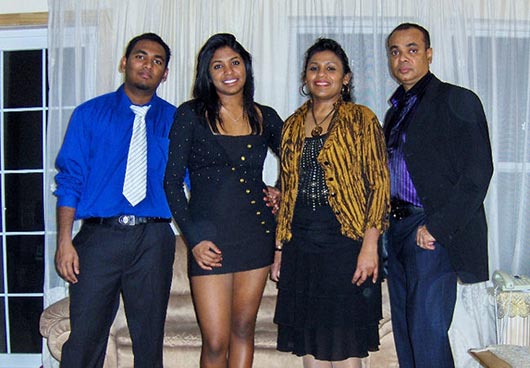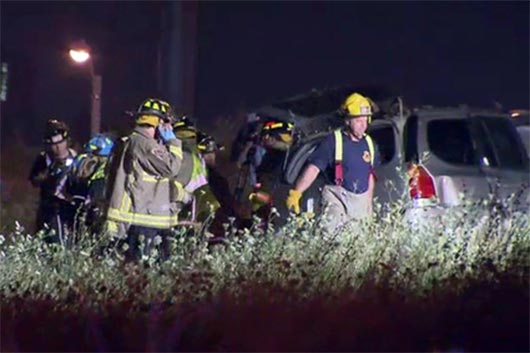 Source: 680 News
Latest Headlines in Sri Lanka