Trade unions out to de-stabilise country: Weerawansa
Posted by Editor on February 6, 2012 - 10:13 am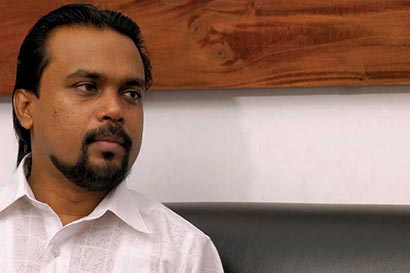 Some trade unions that are funded by the Western Countries are out to de-stabilise the country by their strike action, Minister of Housing and Common Amenities Wimal Weerawansa charged yesterday.
Addressing a ceremony to distribute financial assistance to public servants  under the housing loan scheme that had been launched by the National Housing Authority and the People's Bank in Anuradhapura yesterday said, these trade unions are now launching one day token strikes just to get publicity in the international media just to create a grim picture on Sri Lanka.
However, the minister said these trade unions which launched strike action in the recent past failed come up with a valid reason for their action and completely failed in their attempt.
Mr. Weerransa said it is the duty of all citizens to save the nation from the Western conspiracy of bringing a resolution against Sri Lanka against Sri Lanka in March this year.
Some 350 public servants received assistance for housing under the scheme These assistance worth a total of Rs.120 million was distributed among the public servants at yesterday's ceremony.
Deputy Minister of Traditional Industries Weerakumara Dissanayake, Peoples Bank Chairman W. Karunajeewa and National Housing Authority Chairman Jayantha Samaraweera participated in the ceremony.
Courtesy: DM Online
Latest Headlines in Sri Lanka