Train fares increased
Posted by Editor on October 1, 2018 - 12:51 pm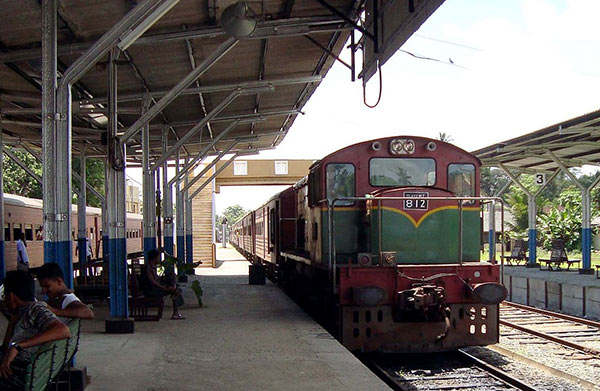 The minimum charge will not be changed under the revision of train fares effective form 01-10-2018 as announced in the 2018 Budget, the Railways Department said in a statement.
Although the fare revision is made under the instructions of the Central Bank to institutions which did not revise charges even by 15 percent according to budget proposals relating to services produced by State institutions and their administrative costs, train fares had not come under revision for the last 3 years.
As such, the minimum charge of Rs.10 per third class, Rs. 20 per second class and Rs. 40 per first class will remain the same under the revision of fares.
Season ticket fares will also come under the revision, but the percentage charged will not change. Accordingly, the percentage of 9 times the single trip charge changed for public servants and the 24 times single trip changed for private sector season ticket will also remain the same.
The season ticket charges for school, university and pirivena students will be six times the normal fare of a single trip.
The rail fare revision is being made after 10 years but still train fares will remain lower than bus fares even after the bus fare revision.
(Source: Daily News)
Latest Headlines in Sri Lanka