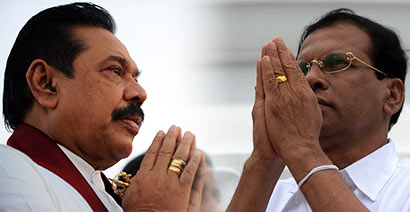 Two businessmen became parties to the highest-ever bet placed on a presidential election, having officially, in the presence of a President's Counsel in Colombo, wagered a sum of Rs 1 billion.
The forthcoming presidential election has been the most vibrant topic as of late, and many bets have been placed.
Sources indicate that Hambantota, Galle, Matara, Anuradhapura and Polonnaruwa have also recorded a large number of bets.
The two businessmen, who had bet the sum of Rs 1 billion, were both prominent hoteliers who also owned a range of other businesses, sources revealed.
(Ceylon Today)