UN condemns anti-Muslim attacks in Sri Lanka
Posted by Editor on March 12, 2018 - 9:06 am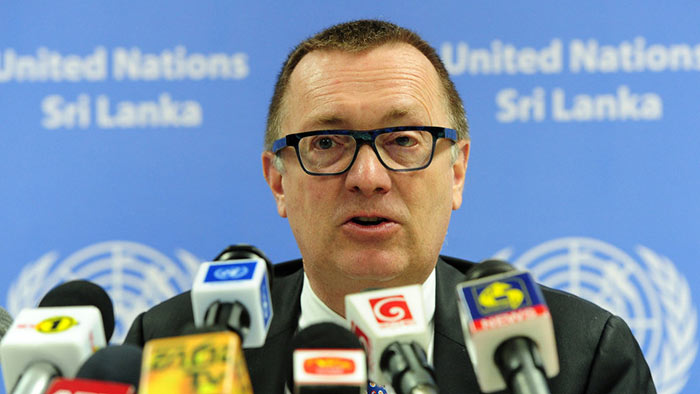 The UN's political chief on Sunday condemned anti-Muslim violence that has targeted mosques and businesses in Sri Lanka as he wrapped up a three-day visit to the island-nation.
Under-Secretary-General for Political Affairs Jeffrey Feltman urged the government to bring the perpetrators of the violence and hate speech to justice.
Feltman, who met with Muslim leaders to show solidarity during his visit, "condemned the breakdown in law and order and the attacks against Muslims and their property," a UN statement said.
Feltman "urged swift and full implementation of the government's commitment to bring the perpetrators of the violence and hate speech to justice, to take measures to prevent recurrence, and to enforce non-discriminatory rule of law."
President Maithripala Sirisena announced Saturday that he will appoint a three-member panel of retired judges to investigate the unrest.
A curfew was lifted in the central district of Kandy, the epicentre of the violence, but soldiers remained on the streets.
Feltman met with Sirisena, the prime minister, civil society and human rights representatives during the three-day visit that was scheduled before the outbreak of violence.
The envoy expressed hope that an office of missing persons will be set up soon to determine the fate of those unaccounted for from the brutal 25-year war against Tamil Tiger rebels.
"He expressed concern that many elements of the government's visionary 2015 program seem stalled, despite their importance to sustainable peace, security and prosperity in Sri Lanka," said the statement.
Feltman said he received assurances from government leaders that they are moving forward with democratic reforms.
(Source: AFP)
Latest Headlines in Sri Lanka