Unite on Lanka, Anbumani Ramadoss says
Posted by Editor on October 6, 2015 - 11:43 am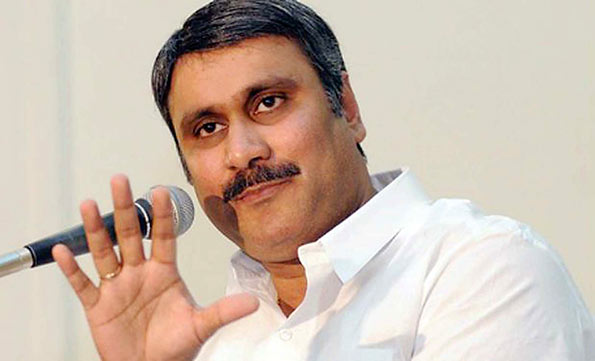 Chennai: PMK's chief ministerial candidate Dr Anbumani Ramadoss on Monday urged all the political parties to set aside their egos to join hands and press for an international probe into the war crimes committed by Sri Lanka against Tamils and demanded that the state government take forward the issue. He also reiterated his demand for convening of an all party meeting to discuss the UNHRC resolution and decide on future course of action as Tamils in Sri Lanka are still living in fear and camps.
Stating that he had returned from attending the UNHRC meeting in Geneva with disappointment over the India stand, Dr Anbumani told reporters that Indians maintained a stoic silence on the demand for an international probe into the war crimes. "Indian emissary spoke only after the US moved diluted resolution seeking domestic mechanism for war crimes probe which was accepted by the Sri Lanka was adopted," he said.
He said that India should have moved a resolution seeking international probe considering the sentiment of Tamil Nadu people and Tamils living around the globe. "Many foreign countries demanded international probe," he said.
"Our demand is Tamil Nadu government should take a lead on this issue. Now we have UN report which proves Sri Lanka's war crimes," he noted. When asked whether it is a setback for Tamils groups as the UN report did not mention any thing about genocide, Dr Anbumani said, "Nobody can deny the genocide happened in the Sri Lanka. Only the word was not used in the report. If an international probe was ordered, the genocide against Tamils will be proved," he said.  To a query on his party snapping ties with NDA for its stand on Sri Lanka, he said that his party would walk out of the alliance if it would lead to a permanent solution on Lankan issue.
(Deccan Chronicle)
Latest Headlines in Sri Lanka