UNP announces countrywide protest
Posted by Editor on February 20, 2012 - 7:30 am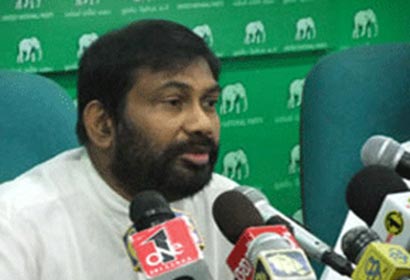 The UNP was planning a series of protests against the high cost of living, Party's National Organiser Daya Gamage told the media yesterday in Colombo.
Making a public request to masses to join the UNP's protests, Gamage said that the UNP had already initiated talks with other opposition parties and civil organizations to rally their support to plan out a united campaign against the UPFA government.
"Last week's fuel price hike was unprecedented as no other government in history had increased fuel prices by such a huge margin," he said, adding that the prices of all other goods were on the rise as a direct result of the huge increase in fuel prices.
Gamage that the UNP's new programme of recruiting party members to increase its membership by three million, named Hasthisena, too, would be conducted in parallel with the protest campaign.
Courtesy: The Island
Latest Headlines in Sri Lanka