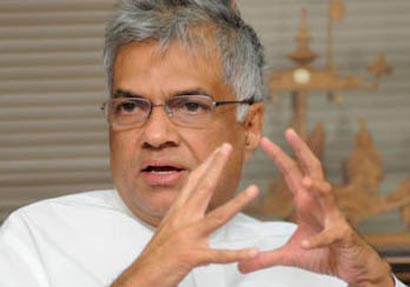 Opposition Leader Ranil Wickremesinghe yesterday assured the commitment of his party to preserve freedom for the people in all aspects.
In his Independence Day Message, Mr. Wickremesinghe said the freedom which the people are entitled to is being restricted today through various means.
This he said was contrary to what late D.S. Senanayake the architect of independence of the country stood for. He said the late leader stood for people's freedom from poverty, unemployment, ignorance and illness.
He said his party would strive towards ensuring these aspects of freedom for the people of this country.
Courtesy : DM Online