UNP thinking old – Mahanayake
Posted by Editor on April 18, 2011 - 11:57 am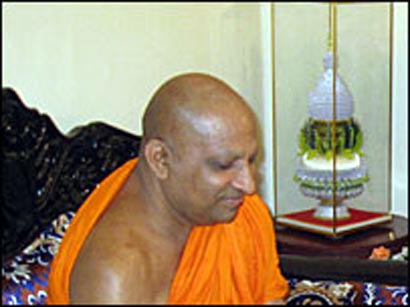 Mahanayaka of the Malwathu Chapter, Venerable Thibbotuwawe Sri Sumangala Thera today (17) said that the members in the working committee of the UNP were all over sixty years and had old views on issues.
The Mahanayake made this comment during a meeting with Moneragala district UNP MP Ranjith Madduma Bandara in Kandy.
The Venerabale Thera also said that the UNP which was known a party of the wealthy was changed during late President R. Premadasa's era and after his demise the place for the common man in the party had diminished again.
"The UNP is again becoming a party of the affluent; people who can work for the country should be given their due place in the party for them to progress," the Mahanayake Thera added.
Courtesy: DM Online
Latest Headlines in Sri Lanka