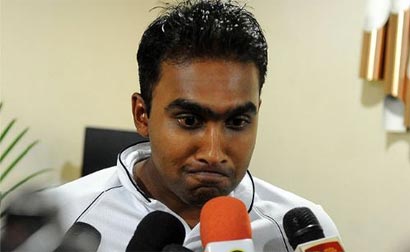 KOCHI: Senior Sri Lankan cricketer Mahela Jayawardene on Sunday said that his country's cricket board and the BCCI are likely to meet on Monday for a "dialogue" over the return of the players taking part in the IPL midway in the Twenty20 league for a tour of England.
Jayawardene said in the end the Sri Lankan players will have to abide by the decision of their Board.
"We are supposed to return to Sri Lanka by May 5. That is the direction we have been given. Dialogues are happening between the two boards. There is likely to be a meeting tomorrow," said Jayawardene, captain of IPL side Kochi Tuskers Kerala, here.
"As of now, we have to go on May 5. This is not something which is in our control as players. We are waiting to hear the final outcome (of the dialogue)," he told reporters at the press conference ahead of KTK's IPL match against defending champions Chennai Super Kings.
He said in the event of his departure, there will be adequate replacements.
"Hopefully, I will get to stay longer. But, if I go there are quite good players to come in. I am sure they will put their hands up. Anything can happen, injury etc. We have adequate replacement and some top players are sitting on the bench. They will grab the opportunity," he said.
On Vinay Kumar bowling like Malinga in the last match, Jayawardene said, "Vinay can come up with something different. We should encourage that. Like Brendon McCullum's 'scoop' shot. You need to encourage that."
On whether he would prefer chasing tomorrow, the former Sri Lanka captain said, "It depends on the wicket. Wickets are different and we are playing all over India. Some wickets, it is easier to chase, some we will put runs on the board and defend."
McCullum, who was also present, said he would continue to play his 'scoop' shots and try to improve on it.
"I will keep trying on it to put pressure on opposition." he said.
Asked if he would take over the captaincy from Jayawardene if the Sri Lankan departs midway in the IPL, McCullum said, "We are pretty hopeful Mahela will stay back."
Asked if his bowlers were conceding runs and if that was a matter of concern for tomorrow's crucial match against CSK, Jayawardene said, "In Twenty20 matches bowlers are going to be on the receiving end with everyone trying to go for runs. You cannot be too hard on bowlers. They are trying their level best.
"We have to see new areas which we can improve, get new game plans and execute them. We are working on it and will keep improving. Some days they will win matches for us, sometimes they will concede runs. We cannot be negative about it. We can't just blame anyone," said Jayawardene.
"We have taken a lot of positives from the win against Mumbai Indians. But we have to start from ball one tomorrow. Chennai are a good team. We have got to work really hard tomorrow."
Asked if Muttiah Muralitharan or local boy S Sreesanth would be playing tomorrow, Jayawardene said, "It was Murali's birthday today and a cake was cut for him. We have so many options in the squad. There are lot of quality players in the squad.
"Depending on the opposition and the wickets, a final call will be taken either tonight or tomorrow on who will be playing tomorrow," he said.
"There are so many options. We have to see the wicket. The opposition has a game plan. We will pick players to beat their game plan. Only four overseas players can play. We have to see who the best we can use against CSK on this wicket," he said.
Courtesy: Times of India