Up to 200 feared dead in Algeria plane crash
Posted by Editor on April 11, 2018 - 3:19 pm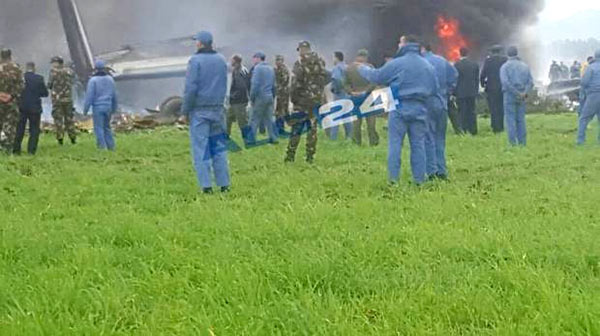 A plane crash in Algeria has reportedly left more than 200 people dead, according to local media.
The actually death toll, however, has been immediately clear.
The military reported the Russian-made Ilyushing-76 cargo plane was transporting dozens of troops and equipment when it crashed just after 8am local time on Wednesday.
Algerian state radio reported that "more than 100 people" were killed in the crash, according to AP. The BBC, meanwhile, reported that "many" are feared dead following the crash.
The military aircraft reportedly went down near an airport at Boufarik — less than 20 miles from the capital Algiers.
Footage captured by witnesses shows a huge plume of black smoke billowing from an area near the runway.
As many as 14 ambulances and 10 fire engines were dispatched to the horror blaze and dozens of bodies were pulled from the wreckage, according to local reports.
All roads around the airport were closed to help emergency services carry out a desperate rescue mission.
An Algerian military source told local news broadcaster Al-Hadath that there are no survivors.
Latest Headlines in Sri Lanka