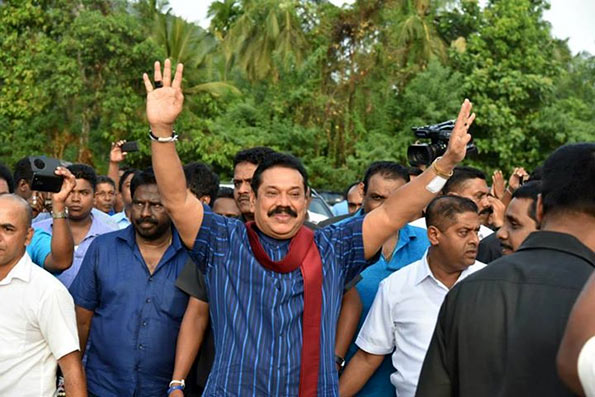 SLFP spokesman Dilan Perera yesterday said that two UNP candidates, Srinath Perera, PC and Deputy Justice Minister Sujeewa Senasinghe had confirmed that Friday's attack near St. Benedict's College, Kotahena involved two underworld gangs jousting for dominance.
Addressing the media at SLFP headquarters at T. B. Jayah Mawatha, former minister Perera said that Friday's incident had exposed the UNP's sordid dealings with the Colombo underworld.
Referring to public statements attributed to Senasinghe and Perera on Saturday, Dilan Perera compared what he called mega Central Bank bond scam and Friday's attack directed at gangsters among a group of UNPers distributing leaflets in support of Finance Minister and Colombo District candidate Ravi Karunanayake.
Of the 13 persons wounded in the attack carried out by a four-member gang, two succumbed to their injuries after being admitted to the National Hospital.
PC Srinath Perera declared on Saturday that among the wounded was a notorious gangster. Deputy Minister Senasinghe strongly condemned the alleged involvement of underworld elements in the UNP campaign. Senasinghe declared former President Mahinda Rajapaksa hadn't been involved in Friday's incident.
Dilan Perera called for an impartial investigation into the incident.
The UPFA National List nominee alleged that there was a threat to former President Rajapaksa's life. Perera demanded that the former President as well as others contesting on the UPFA ticket be provided with enhanced security..
Dilan Perera expressed concern over Northern Provincial Council member Sivajilingham (TELO) contesting the Kurunegala district as an independent candidate. The SLFP recalled the likes of Sivajilingham vowing to avenge the death of LTTE leader Velupillai Prabhakaran. "We are really concerned about the former President's safety and security."
(Source: The Island)