US rep for Tamil Tigers faces sentencing
Posted by Editor on May 11, 2012 - 1:30 pm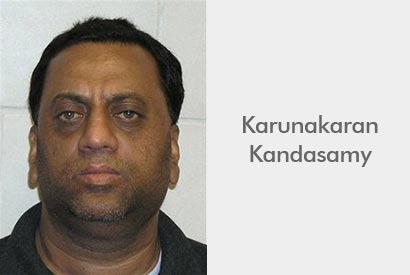 Federal prosecutors in New York City say a man who was the top U.S. representative of outlawed Sri Lankan rebel group, Liberation Tigers of Tamil Eelam (LTTE), deserves a stiff prison sentence while his lawyers say he's done enough time.
Karunakaran Kandasamy faces a maximum 20-year term at sentencing on Friday.
The 55-year-old Kandasamy was hit with terror financing charges nearly six years ago. His lawyers say he's already spent enough time in jail and should be released.
He was among several Sri Lankan immigrants rounded up in the mid-2000s and accused of illegally raising money for the Tamil Tigers.
The United States and other Western countries had labeled the Tamil Tigers a terrorist organization before the rebels were defeated in 2009. – AP
Latest Headlines in Sri Lanka